Aluminium AODD Pump ALDP-1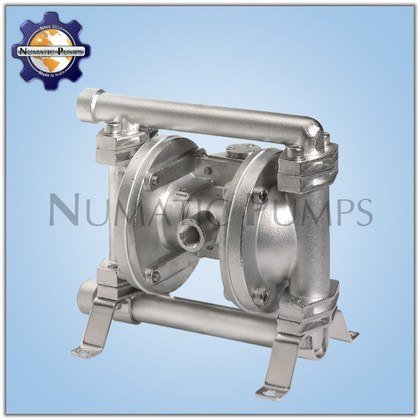 ● Model No – ALDP-1
● Max Flow – 110 Liter Per Minute
● Max Head – 60 Meter
● Discharge Pressure – 6 kg/cm2
● Inlet/Outlet – 1″ x 1"
● Air Inlet – ⅜"
● Suction Lift – 4.8 Meter
● Diaphragm – Teflon
● Wetted Part – Aluminium
1) All Prices are Excluding GST.
2) Transportation will be on To pay Basis.
Pneumatic Diaphragm Pumps
Pneumatic Diaphragm Pumps are designed for general use. They can easily pump from clean, light viscosity fluids to corrosive, abrasive medium viscosity fluids and can transfer large particles without damage. Due to their pneumatic motor, they are used in potentially explosive areas. Our Most Pneumatic AODD Pumps are ATEX certified.
Pneumatic Operated Double Diaphragm Pumps have a wide variety of advantages that can solve many common centrifugal pump problems such as Dry Run, Negative Suction, Solid particle handling, and work in low to high Viscosity with same capacity Pump etc.